Like a lot of people, I have a few books that, for various reasons, I haven't gotten to yet. These are ones that just flat scare me.
1.
Titus Groan - Mervyn Peake
The first of the Gormenghast novels, I very much want to read this because it is a genre classic, heavy on character, rich in language, and deeply weird. I've dipped in a couple times and, frankly, ,the dense prose and deeply strange people scare me a bit. Still, on the bucket list.
2.
Don Quixote - Roberto González Echevarría,John Rutherford,Miguel de Cervantes Saavedra
Obviously, it's a stone classic. Also, it is a satire of the chivalric romances that has come to epitomize them. Irony! It scares me because nobody makes it past the windmills.
3.
The Fireman: A Novel - Joe Hill
I loved Twentieth Century Ghosts and Heart--Shaped Box, liked Horns, and never finished NOS4A2. Those conflicted feelings, plus my general dislike for post-apocalyptia, equals a long stay on the TBR shelf.
4.
11/22/63 - Stephen King
So much frigging book. I started this around the time it came out and got something like 250 pages in. Solid, but slow, and some of the timey-wimey stuff was a bit off to me. Plus, bigger King is not always better King.
5.
Peace - Gene Wolfe
Combine dense language with mind-fuckery and I worry. Also, a lot of people say multiple readings are necessary to truly appreciate it. I'm sure it's excellent, but it seems like a lot of work.
6.
The Arabian Nights: Tales of 1,001 Nights Volume 1 - Malcolm C. Lyons,Ursula Lyons
I own all three volumes of this translation of the Calcutta 2. This is a hard one for me, because The Arabian Nights is a huge part of me as a reader (Hell, I've even read whole books on it's provenance and influence, namely Irwin's Arabian Nights Companion), influencing my love of nesting stories, but there are many nasty undertones. On top of that, we're talking about 2,400 pages. Yes, this is a more modern-reading translation than the classic Burton, but still...
7.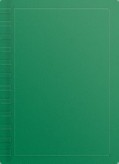 The Divine Comedy by Dante, Illustrated, Hell, Volume 05 - Dante Alighieri,Gustave Doré,Henry Francis Cary
I have a coffee-table edition of the entire Divine Comedy, illustrated by Dore. It's huge, it's gorgeous... It's epic poetry.
I will read all of these, but no promises as to when, as I am a coward.